Servicing the New York Metro area for over 10 years. Manhattan Buyers Inc has emerged as the leading Diamond buying expert. Our service is fast, secure, friendly and always reliable. Our prices reflect today's market and demands and are adjusted accordingly.
We deal with all types of Diamonds from small to Large; lower quality to super fine or Gem like goods. Quantities can also range from 1 or more.
We specialize in buying Cartier, Harry Winston, Van Cleef and Arpels, Tiffany and Co as well as other brands.
Our Service and work environments are second to none. We try to offer our customers the best possible experience, when selling your watches, jewelry and diamonds. You'll feel comfortable and secure selling to us.
At Manhattan Buyers Inc, you're never working with outsiders or sales rep's. All of our transaction are done on premise, in front of you the seller. Our reputation is excellent and our service and reliability is what keeps people coming back. So whether you are looking to sell an Engagement Ring, Loose Diamonds, Brand Name Jewelry, Fine Watches, make us your trusted choice.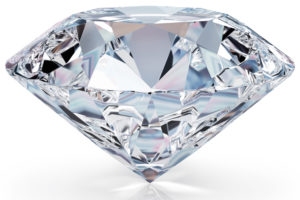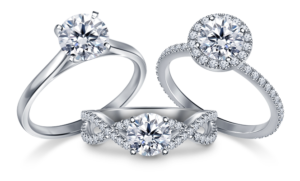 If you have a diamonds or jewelry item not listed here that you believe we may be interested in, please call us now at 212-913-9141 to speak with our top appraisers.
Selling a Diamond in New York City is easier than you think. Selling it for the most fairest amount is harder, a lot harder. In truth, MOST DIAMOND BUYERS ARE MIDDLE MEN. They buy your diamonds just to flip it to a larger company that will in turn fix or re-cut the diamond to maximize the amount of money you can receive for it. Just one look at Manhattan Buyers Inc, you will know and understand that we are as real and professional as it gets in buying diamonds and jewelry in New York City. We not only want to buy your diamond but look to establish a long term relationship with our customers.
If we see your diamond has room for improvement we will pay you more money. If your diamond is something that our existing customer is looking for, we will be willing to broker a deal, saving our customer money and give you a direct sale opportunity which yields more money for you. We purchase diamonds from all over the nation, our fast and friendly diamond buying service has attracted positive reviews from our customers and News and Media outlets like CNN, BBC, SmartMoney, Bloomberg and more. Selling your diamonds, jewelry or fine watches has never been easier and quicker.
We purchase all kinds of diamonds
Diamond earrings
Diamond rings
Diamond pins & brooches
Loose diamonds
Diamond bracelets
Diamond necklaces
Diamond jewelry
Large Diamonds
We are fully licensed and insured
Provides free estimates
We are a certified jeweler
We buy it all
We provide immediate payment
EGL certified diamonds
GIA certified diamonds